Dr. Avi Islur is a Board Certified Cosmetic and Reconstructive Plastic Surgeon who has performed over 10,000 procedures. He has trained many other cosmetic and reconstructive plastic surgeons around the world, is an Assistant Professor in the Faculty of Medicine at the University of Manitoba, serves as the Chief of Plastic Surgery at the Saint Boniface Hospital, and has volunteered hundreds of hours to work as the Director for the Plastic Surgery Residency Training Program.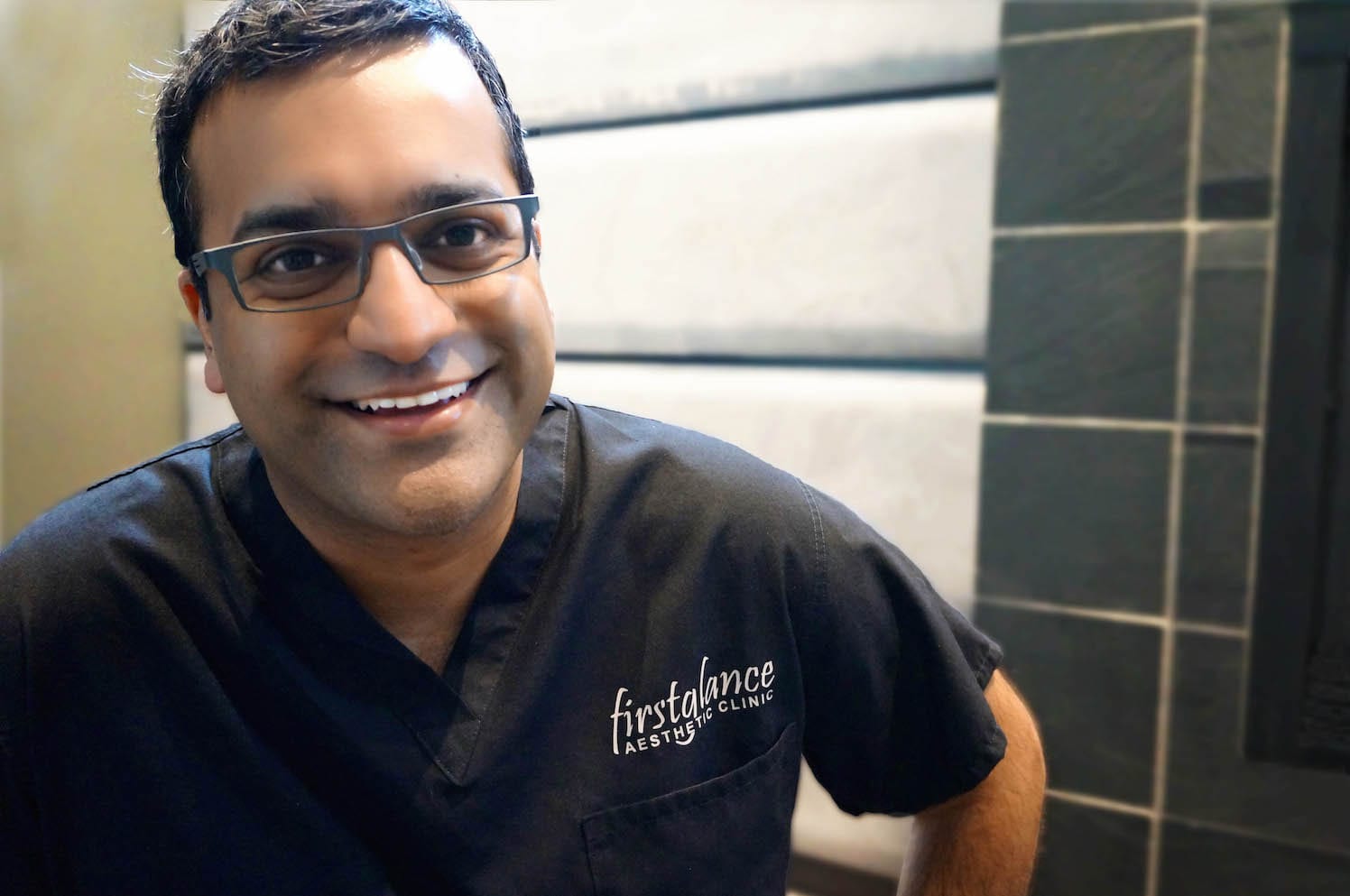 Dr. Islur received his bachelor of science degree in biology at The University of Western Ontario in 1998, then obtained his medical degree from The University of Toronto in 2002 and went on to complete his residency in Plastic and Reconstructive Surgery at The University of Manitoba in 2007.
Additional sub-specialty training in 2008 was completed in San Francisco at the prestigious Buncke Clinic. Dr. Islur is currently practicing in Winnipeg, Manitoba.
Dr. Islur was born and raised in Toronto, Ontario. Throughout his life, Dr. Islur has studied all forms of art and has carried this passion and study into his career.
He is a published author of articles and book chapters in plastic surgery, reconstructive surgery and microsurgery literature. Dr. Islur has presented research at national and international reconstructive and plastic surgery conferences.
Dr. Islur travels regularly, visiting with leaders in the field of reconstructive and cosmetic plastic surgery to teach and exchange surgical information. He is constantly refining his techniques and operates with the most advanced technology on the market.
Board Certified in Plastic and Reconstructive Surgery by The Royal College of Physicians and Surgeons of Canada
Member of the Canadian Society of Plastic Surgery
Chief of Plastic Surgery at St. Boniface General Hospital
Director of the Plastic Surgery Residency Training Program at the University of Manitoba
Member of the Canadian Society for Aesthetic Plastic Surgery
Spotlighted by The Leading Physicians of the World
Selected as a Top Doctor by the International Association of Healthcare Professionals
Assistant Professor in the Faculty of Medicine, University of Manitoba
On the editorial board for the Journal of Microsurgery
Reviewer for the Canadian Journal of Plastic Surgery
The Benefits Of Choosing Dr. Islur As Your Surgeon
Dr. Islur is not just a cosmetic surgeon, he is also a Board Certified Reconstructive Plastic Surgeon. Most of the world's best cosmetic surgeons began with reconstructive practices. In fact, almost all of the groundbreaking techniques in cosmetic surgery have reconstructive origins.
Reconstructive surgery cases are typically more complex and the patients' treatment often requires highly specialized, advanced surgical techniques. Dr. Islur's comfort, confidence, and predictability with these advanced reconstructive techniques have become powerful tools that are often adapted to his cosmetic procedures.
Surgeons who only perform cosmetic surgery do not have the same level of expertise. They have a limited repertoire and it is difficult, if not imprudent for them to practice reconstructive surgical techniques on cosmetic patients.
Dr. Islur is well-versed in a broad range of highly specialized cosmetic and reconstructive surgical techniques. His experience in complex procedures allows him to safely and predictably achieve superior results.
At the time of your initial consultation you will meet with Dr. Islur directly. Your measurements will not be taken by a nurse or surgical administrative staff like most other cosmetic clinics in Canada. Dr. Islur is very meticulous and believes that proper surgical planning with a Board Certified Plastic and Reconstructive Surgeon is imperative to achieve optimal aesthetic results. Your unique measurements and surgical options will be thoroughly discussed with and determined by Dr. Islur.
Appreciation of Natural Aesthetics
Dr. Islur's surgical approach is based on the ideals of natural aesthetics. The Canadian way of life, where appreciation of beauty, simplicity, functionality and healthy living influences everything.
Dr. Islur's focus is on providing a natural appearance that respects the balance and proportions of the face and body to produce results that restore and enhance, but are never overdone.